Pro Shop
To make your visit convenient and enjoyable, the Los Altos Rod and Gun Club also sells supplies for most shooting needs, including:
Eye protection (shooting glasses and safety glasses)
Ear protection (muffs and plugs)
Paper targets
Clay birds
Ammunition
Beverages (bottled water,

Gatorade

, coffee, and hot cocoa—when in season)
Snacks
Frozen food (microwave oven available)
Ice cream (

It's-It

sandwiches and

Nestle

Drumsticks

)
On weekends, the Manual Trap Range offers cash sales of ammunition and clay targets.
Please note that ammunition and clay targets are non-returnable, so please decide carefully before making your purchase.
The Range office accepts cash, credit and debit cards, and contactless payment methods including Apple Pay, Android Pay, and Samsung Pay.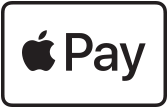 On weekends, the Manual Trap Range offers cash sales of ammunition and clay targets.
Rentals
The Range rents staple guns, ear muffs, spotting scopes, and red dot sights.
Item
Rental Fee
Deposit
Ear Muffs
$2
Driver License
Stapler
$2
Driver License
Spotting Scope
$4
Driver License
Red Dot Sight
$10
$25
The Range DOES NOT rent guns.
Targets
The Range sells paper targets and high-visibility splatter-effect targets at competitive prices.
To see targets in greater detail, click on the images below and use your browser's "back" button to return to this page.
Splatter-Effect Targets
High-visibility splatter-effect targets range in price from $0.75 to $3.25.
These Shoot•N•C® targets include self-adhesive pasters:
These challenging splatter-effect targets are priced at $1.50:
Conventional Paper Targets
Conventional paper targets range in price from $0.50 to $1.25.
Ammunition
The Range sells ammunition. For current prices, brands, and other details, please contact the Range office.
Please note that all sales of ammunition are final.
Rifle and Handgun Ammunition