Los Altos Rod and Gun Club
14750 Skyline Blvd.
Los Gatos, CA 95033
(408) 867-3106
The range is located at 14750 Skyline Boulevard (Route 35), 1.7 miles southeast of the intersection of Highway 9 (Big Basin Way).

See our Map and Driving Directions.
We DO NOT sell or rent guns.
Hours
The range is open to the public Thursday through Sunday, excluding Easter, Thanksgiving Day, and Christmas Day. Operating hours are from 9 AM to 4 PM in winter (November through March) and 9 AM to 5 PM in summer (April through October). Note: Admissions end one hour before closing, and the front gate closes at that time.
The management reserves the right to close the range due to unsuitable weather conditions. The weather on the range is often quite different from down in the valley - your fog and rain can be our sunshine. Feel free to call the office to check on our weather conditions, so you won't miss out on a nice day of shooting!
Prices
Admission fees are good for an entire day shooting for $23.00 per adult (age 18+) and $12.00 for youths (under 18), effective April 2018. Rounds of electric trap are available for $5 each.
We sell ammunition in common calibers and shotgun gauges, targets, White Flyer biodegradable clay birds, and eye and ear protection at competitive prices.
We sell gift certificates for prepaid range admission. Contact the office during your visit to the range, or call us at 408-867-3106.
We have soda machines and sell bottled water, snacks (chips, cookies, ice cream bars), frozen foods, coffee, and–when the weather is cold–hot chocolate. At the range office, a picnic area and microwave oven are available for the convenience and comfort of our customers. Groups may reserve and use the BBQ grill.
We accept cash, credit and debit cards, and contactless payment methods including Apple Pay, Android Pay, and Samsung Pay.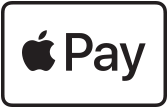 Shooting Facilities
We have over 100 shooting stations, including:
40 covered stations for shooting handguns and rim-fire rifles with target stands at 7 yards, 15 yards, and 25 yards
27 non-covered stations on the 40-yard tin can range
2 covered 25-yard rifle sight-in stations
20 covered 50-yard pistol and rifle stations
6 covered 100-yard pistol and rifle stations
Non-covered 100-yard tin can pistol and rifle stations
21 covered 100-yard rifle stations
5 non-covered electric trap stations
10 non-covered manual trap shotgun stations
An electric trap range is available for an additional fee and may be reserved for public group events.
Safety
Our range safety rules have been carefully devised and are strictly enforced by our Rangemaster and Range Safety Officers. Please study the Rules and Regulations and abide by them. If you have any questions or concerns, please speak with the Rangemaster or a Range Safety Officer.
Everyone who enters our range area must read and sign our waiver and release of liability, and read and agree to follow our range safety rules; those who do will be issued a range safety card, which may be presented in the future to avoid signing a waiver taking the test again. Minors and those unable to complete the safety test (such as those without sufficient English fluency) must be accompanied by and may shoot only while coached by a responsible adult who has passed the safety test and is within reach of the gun being fired.
Permissible Firearms and Calibers
Los Altos Rod and Gun Club permits the use of most firearms and calibers.
EXCEPTIONS:
NO 50 BMG or similar
NO FIREARMS WHICH ARE CAPABLE OF FULLY AUTOMATIC FIRE (i.e. no selective fire guns)
NO SHORT BARRELLED SHOTGUNS (i.e. shotguns must be California Legal)
NO SHOTGUNS OR RIFLES WITHOUT A SHOULDER STOCK
On the trap ranges, no magnum or hi-base shells are permitted.
Please refer to our list of firearms permitted on each of our ranges.
Biodegradable Clay Birds Only
Los Altos Rod and Gun Club permits the use of BIODEGRADABLE clay birds ONLY.
We sell White Flyer biodegradable clay birds at a competitive price.
Special Events
This is a GREAT location for your special event, such as Birthday Party, Family or School Reunion, Bachelor(ette) Party, Corporate Retreat, Team Building Event, or just a bunch of buddies and/or family members getting together to have some fun and comraderie. Contact the office during your visit to the range, email us, or give us a call at 408-867-3106.